Mobile Shredding in Los Angeles, CA
Did you know that a single box of documents can weigh up to 30 pounds? Most Los Angeles businesses have cabinets upon cabinets full of files that need to be destroyed, which means your document shredding project could easily be upwards of 1,000 pounds.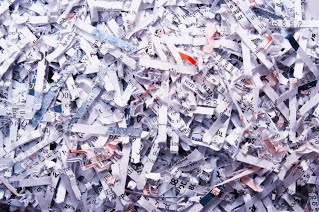 Los Angeles Paper Shredding brings the convenience of document shredding straight to your curbside. Secure shred trucks travel to your LA County location to shred your materials. Shred trucks are totally self-contained and can operate without any outside power source. A shredding truck can destroy in an hour what it would take you a month to shred with the average office shredder.
If you prefer to watch your documents being shredded, then an onsite mobile shredding solution is for you. Mobile shred trucks are configured so that you can watch as your confidential material is shredded. Don't hesitate to take extra security precautions to ensure your safety. Witnessing the destruction of your documents is a great way to ensure your peace of mind.
For regularly scheduled Los Angeles paper shredding services, secure cabinets can be brought to your Southern California location at no cost. You may simply drop your files in the containers, and we'll shred the documents at our regularly scheduled time.

How Onsite Shredding Works in Los Angeles
You'll gather all papers you need shredded to one location or into the provided locked consoles. Don't worry about sorting staples or paperclips.
Materials are destroyed in a secure shredding compartment of the truck at your location. You can witness the entire process.
A Certificate of Destruction will be provided after the job is done.
The shredded materials are compacted, pulped down, and recycled into new paper.
Protect Your LA Home and Business with Mobile Shredding Services
If you have more documents than you can carry or want to witness your documents being destroyed, then on site shredding is the right solution for you. Onsite shredding trucks provide service to homes and businesses the Los Angeles metro area. We understand to importance of the security of your business. Let Los Angeles Paper Shredding ensure your peace of mind today.
Fill out the form to the left to request a free quote on document shredding services near you or give us a call at (310) 606-2151 to get started.